ITALIANS IN EVANSVILLE 1863 - 1918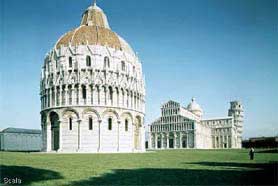 ---
This section is about Italians in Evansville who were not related to my family.

Based on the City Directories, which began in 1863 (City Directory 1863-1900), the first Italian names in Evansville were Cassinelli, Cerasola, Cipello (Copello, Copelles), Lagomarsini, Benelli, and Moni. The details known about these people can be seen at the links at the bottom of this page (OTHER ITALIAN DETAILS and ROOTSWEB DATABASE). The first family which we could trace was Urso; the port of entry was New Orleans, and they came from Sicily. A Vincent Urso arrived in Evansville in 1874 (there is evidence that he immigrated in 1854), and he is listed as a sewing machine operator. That seems strange for a man from Italy, and perhaps this is a hint to a more complex story. In the following year, his mother Anna Domenica arrived, and Vincent opened a business shown as "Dealer in Foreign & Domestic Fruits, Confectioners, cigars, tobacco & c.; also Oyster Saloon, 25 Main". In 1876 a Genaro Marsicanno arrived with his wife Pauline Urso, whose mother was Anna Urso. (CENSUS 1880) Genaro and his brother-in-law Vincent opened a business - Urso & Marsicano" - at the corner of Main and Water Street. This business would survive until at least 1918, although at different locations.

In the period 1873 - 1885 seven other Italian names -Solimano, More (Moro), Gazelli, Bellise, Gazzolo, Celvini, Giorgio, Pirovino - show up in Evansville, stay for one or two years, then disappear, perhaps returning to Italy (as about 25% did) or finding economic opportunities elsewhere.

In 1885 the number of Italians in Evansville began to accelerate; several names would appear in the next few years and stay in Evansville for years (Amoroso, Bechelli, Mancini, Toranelli), and others that would soon disappear - Spugnardi, Bergamini, Liberatore. A descendant of the Spugnardi family (from the state of Maine) recently contacted me with a great deal of information about this family going back to the early 1800's in Frosolone (Molise). Descendants of a quartet of Spugnardi brothers born in the 1830 -1840's ended up in Evansville, St. Joseph, Missouri, Louisville, Kentucky and Connecticut in the 1890's. One of these brothers - Giuseppe - and his wife Angela Liberatore arrived in the USA in 1882, showing up in Indianapolis, Indiana. (There is some evidence that Giuseppe had first arrived in 1878, then returned to Frosolone). The two moved to Brazil, Indiana in 1883, where they apparently stayed until they moved to Evansville in 1887 along with others in the Spugnardi and Liberatore families. In 1895 Giuseppe and Angela returned to Brazil, Indiana, and the other Spugnardi and Liberatore families also left Evansville. The Spugnardi lady that contacted me told me that she has always had a "thing" about peanut brittle. Recently she discovered that her great uncle and her great grandfather's brother's son had a recipe (in the original handwritten format) for peanut brittle that was sold in a Spugnardi confectionary store in St. Joseph, Missouri and Bowling Green, Kentucky in 1892.

Here's a couple news items about two of the earlier Italian immigrants in Evansville. First, Giuseppe Moro. A record appearing in the County Recorder's Office: Book A - 25 May 1858 - 17 Jul 1875, 25 Jan 1866: "Guiseppe Moro declared that his wife Maria Moro invested $850 of her own money (from her first husband, not named) in a confectionary and fruit stand in Evansville. In event of her death her share should go to "children of the first husband." Guiseppe Moro put $300. into business, to go to his heirs. Attest: Ben Stinson. Recd. 28. Feb 1866. (page 277).

The second story is about a Valentino Musso:
"THE EVANSVILLE DEMOKRAT, SEPTEMBER 7, 1893
Yesterday the papers published an item about the sudden disappearance of Raymond Musso (as written), a 12-yr-old Italian boy of 9 Olive St. Day before yesterday in the afternoon, his father, Valentine Musso (as written), sent the boy out peddling with a basket of lemons and from that time he has not been seen. The father could get no trace of the whereabouts of his son and the police were notified, still he could not be found.
Yesterday afternoon, a man named Henry Beck, residing at 119 W. Delaware St., returned from the opposite side of the river, where he had been fishing. He landed his skiff near the old L & N incline at the foot of Fulton Ave. Upon alighting from the boat he discovered sitting on the bank a short distance from the water's edge a large basket. He proceeded to where it was and was amazed to find in it a complete suit of boy's clothing, consisting of pants, coat, hat, shirt and waist. There was also in the basket a red shawl and $1.25 in cash. He could not account for the strange find and took the outfit home with him. He kept it there til yesterday afternoon when he suspicioned something was wrong and brought the basket to the Central Police Station. The police being in possession of the facts of the boy's disappearance, the true state of affairs became fully apparent when Mr. Beck related the story of finding the basket. Beyond all question of doubt the boy had gone to the river to bathe and there had met death by drowning."
"The boy's father was notified and came to the police station shortly afterward. He almost fainted at the sight of the basket and its contents. The boy's mother is also in a bad condition from the effects of the shock. She is completely prostrated and it is said ought to have the attention of a physician, but owing to their slim circumstances none would attend her. Some of the neighbors called on several Italians here for a small contribution for a physician's services but they refused to give a cent to their countrymen in distress."
"The father of the boy has requested the owner of the saw logs, moored to where the supposed drowning occurred, to not move them until this morning, when a search for the body will be initiated."
In 1888-89 the first people known to be from Termini Immerese, Sicily (near Palermo) arrived: Bisessi and LaMantia, followed a few years later by Farino and Florentino. (City Directory 1863-1900) (A Don Bisesi was, until recently, the golf pro at the Helfrich golf course in Evansville.) The LaRocca family began to arrive in 1899 (Rocca and LaRocca in the Directory). Joseph LaRocca arrived in 1889 and in the year 1900 lived in the same apartment (25 John St.) as one of the Mancini family; a year later several of the LaMantia family also moved into 25 John St. In 1904 Mary Miniello (my great aunt ) was a bookkeeper for Joseph LaRocca & Bros. We tracked several of these Sicilian families - Dattilo and LaRocca - (including families named Bova, Cira, Scaletta, Panzica, Mascari, Lazzara, Cammarata) to show how much some of these early immigrants moved around to find a place where they could survive. Some of the Dattilo family moved to California; one of the children of these people (Bryan Dattilo) is currently an actor on one of the well known soap operas. One of the early Dattilo children named Angelina married a Mr. Seibert and one of her daughters - Judy - attended Mater Dei high school at the same time I did (I did not know that Judy had an Italian background until very recently). This Angelina Dattilo today lives near Sacred Heart; she has been a font of knowledge about the Italians in Evansville in the early 1900's. In fact, she knew my Minielli family very well; she said my great grandmother and my two great aunts used to visit her mother frequently. Angelina lived on Bond Street just a block away from the Minielli's on 3rd Avenue. Angelina also knew the Minielli cousins (Luccitiello) and the Laurienzo's; both families lived on Clark Street in the same neighborhood just north of downtown Evansville (the old High Street area) north of Riverside, south of Division, west of Vine Street, east of Fulton Avenue. See the picture below of the children of Agostino Dattilo (the first Datillo to arrive in Evansville).

The LaMantia family also moved around - according to Antonio LaMantia's great granddaughter, Antonio and Vincent left Evansville in 1906, changed their name to Rinella (also in Evansville in 1905), and moved to Lima, Ohio City Directory 1901-1918) The Rinella family moved with the LaMantia's to Ohio. John LaMantia remained in Evansville until 1909. I stopped tracing the LaMantia's at that point ( about 1999). In early 2007, a woman from Kansas City, Missouri named Carolyn contacted me and said she was helping her nephew Charles trace his LaMantia ancestors. After many months of digging through Indiana and Missouri Census, birth, baptism, and immigration data, I discovered that another of the LaMantia's, Joseph, had one child (Maria) in Evansville in 1988 with his wife Ignazia Bisesi. A Liboria Bisesse appeared as a godmother to the LaMantia baby. In the early 1890's they disappeared from Evansville. I also discovered that there was a Salvatore Bisesse who appeared in the City Directory in 1888 and an August Bisesi in the 1900 Indianapolis Census. I found a Liboria Bisesi who had married Anthony Sansone and they appeared in the 1900 Census in Kansas City, Missouri. I also found Joseph LaMantia and Ignazia Bisesi in the 1900 and1910 Census in Kansas City. After finding and comparing multiple birth and death records, I had connected Carolyn's nephew Charles to Joseph LaMantia who was in Evansville. Joseph's father Antonio LaMantia (wife Maria Aglieri-Rinella) was born in Sicily in 1820. I had not, at that time, cleared up the Bisesi side of his family - the August Bisesi in Indianapolis, the Salvatore Bisesse in the Evansville 1888 City Directory, and where did Ignazia Bisesi (Charles's grandmother) come from, and who was Liboria Bisesi.
In early 2008, a man named Mark Johnson from South Carolina (a Bisesi descendant) contacted me and wanted to compare Bisesi data. His family had lived in Virgina/Pennsylvania/Ohio, Michigan, and Iowa. After a few weeks I discovered that the Ignazia and Liboria Bisesi that had been in Evansville and Kansas City were in fact sisters and were children of Mark's grandfather's brother, Girolamo Agostino Bisesi, who had died in Kansas City in 1916. Still unidentified were the Salvatore Bisesse who was in the 1888 Evansville City Directory and the August Bisesi who was in the 1900 Indianpolis Census. At this at this writing - 2008 - I am fairly sure that Salvatore Bisesse will be Mark's grandfather's brother (great Uncle). Salvatore's appearance in Evansville in 1888 is most likely tied to his cousin, Ignazia Bisesi, and the birth of her first child. Her sister Liboria was the godmother at this child's baptism at Assumption Church.
Another of the Italian families that exemplifies "moving around" was the Pusateri/Arrigo family. Liborio Pusateri showed up for the first time in the Evansville City Directory in 1902. We found two of his children (his wife was Josepha/Giuseppa Arrigo) in the Assumption Baptism records for 1899 and 1902). Liborio did not show up in the 1903 Directory. I received a letter (April 2001) from a Liborio Pusateri Jr. who is currently living in Brugherio, Italy (near Milan). He said that the Liborio first mentioned above was his grandfather. Apparently Liborio and Josepha had three children in New York (one of which was Fillipo, the father of the Liborio Jr. that wrote to me), then moved to Evansville in late 1899. When the elder Liborio died in Evansville in 1903, the entire family returned to Termini Imerese. Eventually two of the sisters married and returned to the USA (Cleveland, Ohio and Portland, Oregon), and the rest of the family (Josepha Arrigo, Fillipo and the other two sisters) moved to Rome. Liborio Jr. eventually moved to Brugherio in Italy. There were 2-3 Arrigo families in Evansville at that time, and I do not know how they were related. One of them, Giuseppe, continues to appear in the City Directory until at least 1915. I do know that there are still some people named Arrigo in the Evansville Area.

The Mancini (my g-grandfather's cousin) family maintained the fruit store mentioned earlier for many years. The store, initially at 507 Main, diversified into two stores - one for each brother Michele (504 Main) and Antonio (715 Main) - then was reduced to one store at 603 Main when Antonio Mancini died. It eventually ended up at 621 Main Street, where I knew it to be when I was a child (two doors from Kay Jewelers). During the 1920's and early 1930's, the store was run by Michele and two of his children - John and Madeline. When Michele died in 1933, John and Madeline maintained the store until 1962 when John died. The store remained open until 1964, presumably run by Madeline.

One of the people that the Mancini's hired to work at their store was a Dominic Amoroso. A member of the Amoroso family recently (June, 2002) contacted me from Connecticut. He told me that Dominic Amoroso (from Petrella Tifernina, Molise) and his wife, Giovanna Bucci (Luceto, Molise), came to Evansville in 1905 because he had a promise from the Mancini brothers that he would have a job at the store. This promise was passed on to him by Vincenzo Amoroso, his uncle, already in Evansville, married to Teresa Mancini. Within a few months of Dominic's arrival, the Mancini's gave the job to a recently-arrived Mancini family member, leaving Dominic without a job. He started a barber shop which apparently didn't prosper, then went to work for his Uncle Vincenzo. Apparently unable to make a go of it in Evansville, Dominic and his wife left in 1912 for New Britain, Connecticut, where other members of the Amoroso family lived.
Speaking of the Mancini family, one of Antonio's daughters - Maria Magdelena - married a Michelangelo Fasciano from New York. They lived in New York for a few years, then returned to Evansville. Michelangelo's son Michael started a restaurant in 1929 named the Venice Cafe at 107 NW 3rd Street. I remember eating there several times when I was young. When Michael died in 1937, his wife Belle ran the restaurant for a while. My aunt Betty Minielli tells me she knew Elizabeth (born Maria Lucia) Fasciano very well since they were both legal secretaries), and that Belle's son Clifford Arden (who was an official of some local union) ran the restaurant. In 2003 a descendant (living in Kansas) of one of the Fasciano children contacted me and we exchanged quite a few E-Mails discussing the Mancini-Fasciano family, the fruit store on Main Street, and the Venice Cafe. He directed me to his uncle who still lives in Evansville; the uncle and I had several phone conversations. He cleared up a few historical questions I had about the Fasciano family and the Venice Cafe.
Another Italian family that I discovered and was apparently well-known by my family was the Laurienzo's. As best as I can tell, the surname was initially spelled Laurienzo, although today some members of that family spell it Laurenzo ( no "i"). So did the first family member in Evansville - Francesco Laurenzo (see picture below). But his birth record from Italy shows Laurienzo. In the Assumption Baptism records I found that my great grandfather, great grandmother, and their cousins Lucitiello and Mancini, were baptism godparents to 4 of the 8 children of Francesco Laurienzo and Antoinette Pontillo/Pontilla. There is a bit of a mystery surrounding this Laurienzo family because the first 5 children (1894-1899) weren't born in Evansville but were baptized in Evansville. Four of those children were born in Vincennes 1894 -1900. Indeed, the 1900 Census showed the family living there. Their first appearance in the Evansville City Directory was 1904. Why a trip was made to Evansville for the baptisms remains unknown. Two of the children (born 1896 and 1900) do not appear in the birth records in Vincennes or Evansville. It is possible that when the Laurienzo's moved to Evansville, the local parish priest copied the baptism records from Vincennes onto his register. I have seen several cases of such later additions to records.

A Laurienzo descendant - Mike Brady, Francesco's great grandson and grandson of Caroline Agnes Laurienzo - sent me a three page E-Mail with details that his Aunt had provided that had a picture of Francesco on a R.H. Pennington office note paper showing his title as Manager, Banana Department. The store was located in Louisville, Kentucky. The E-Mail gave me details as they were told to Mike's Aunt by Francesco's son Michael (Two different Michaels). Francesco came to America via Canada (date unknown - Census says either 1886 and/or 1888). Apparently he worked for a short while sharpening knives and scissors at hotels and homes. In 1889 he worked retrieving drowned victims from the famous Johnstown Flood in Pennsylvania, The account goes on to say that Francesco at some point became a circus "strongman" (date unknown) and eventually worked at R.H. Pennington.
At some point Francesco and Antoinette made their way to Vincennes, Indiana - I found them there in the 1900 Census. Eventually Francesco shows up in the Evansville City Directory (1904), which means he was in Evansville in 1903. In 1895 an Angelo Antonio Laurienzo showed up in a baptism record dated 1895 in Evansville (as mentioned above). In a baptism record dated 1903, a Salvatore and Sunda Cimini appear for the baptism for another Laurienzo baby. Sunda turned out to be Antoinette's sister Maria Assunta who married Salvatore Cimini. I have been unable to find a marriage record for either Maria Assunta or Antoinette.The Cimini family lived in Henderson, Kentucky.
Mike's history said that Maria Assunta arranged for her sister Antoinette to come to America to marry Francesco in Nashville. Census records show Antoinette immigrated in either 1886 and/or 1892. I have been unable to find a marriage record for Francesco/Antoinette or Salvatore/Maria Assunta.

One interesting tidbit of these moves from Louisville to Nashville to Vincennes and then to Evansville is that I have seen references to the R.H. Pennington Company (wholesale produce) in Louisville, Nashville, Vincennes, and Evansville. I often wonder if Francesco was involved in starting those businesses. Mr. R.H. Pennington was the President of the International Apple Shippers Association in 1913 and I think he lived for a while in Evansville. I notice that on the City Directory in 1905 and 1906 that Francesco was titled "fruit dir". I assume that means "Director". That is unlikely to be a reference to a man that ran a one-man business.
The name Laurienzo disappeared in the 1917-1918 Evansville City Directory, but did appear in Evansville in the 1920 Census. I did not check the City Directory 1919 -1940. The family also appeared in the 1930 Census. I remember a Laurenzo Grocery store on the NE corner of Fulton and Illinois because I had a morning paper route in that area. One Laurienzo descendant living in Evansville told me that eventually Francesco owned three grocery stores and the Stag bar on the corner of Fulton and Pennsylvania (Division Street). You can see a link to that picture below.

In my research of the Laurienzo family I ran across some Laurienzo's in Des Moines, Iowa and Hibbing, Minnesota. I mentioned above an Angelo Antonio Laurienzo appearing in Evansville for a baptism. I also found an immigration record for Angelo. On the records, Angelo mentions that he is headed for his son Giuseppe's house in Des Moines, Iowa. After a series of E-Mails with a an Iowa descendant named Teresa, I established that the Evansville Laurienzo's were related to the Iowa Laurienzo's. Angelo turned out to be Francesco's brother - based on their birth records from Matrice, Italy. After several years of E-Mails with Laurienzo descendants from Minnesota (primarily Bob and Joy), I was unable to establish a connection with the Evansville Laurienzo's, even though both families came from Matrice.
ROOTSWEB and GENCIRCLES DATABASES: A more complete and searchable view of all data including Birth, Death, Immigration, Children, Baptisms, Marriage Dates, Other Notes, Naturalization Data. Return to this Web Site by clicking on the hyperlink ITALIANS IN EVANVILLE at the bottom of each Rootsweb page. This data is also available at a GenCircles database (which I recommend over the Rootsweb database), which has the advantage of not automatically inserting the word LIVING for all dates after 1930. To return to this web site from GENCIRCLES, use the Back Button.

Pictures: Click BACK button to return from a picture.

Laurienzo 1 Laurienzo 2 Laurienzo 3 (Pictures from Laurienzo descendants in Evansville named Rebecca and Mike)

Datillo 1

04/05/2011

HOME PAGE